24/01/2017
Squadeo showing off HLS Player for Web at IBC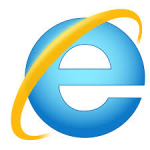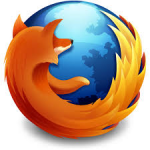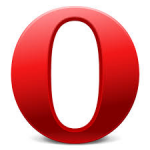 1. MARKET SITUATION
The Web browser is the most common way for consumers to watch a video service on PC. Nevertheless, browser providers impose their proprietary technologies for DRM and video playout leading to even more fragmentation in an already fragmented video eco system:
Google will remove NPAPI plug-in support in Chrome in September 2015, and long-term support for other plug-ins like PPAPI is unclear,
ActiveX is not available in Microsoft Edge, so Silverlight will no longer be supported,
The supported DRM in a browser is the DRM of the browser provider itself, leading to "silos" between browser platforms: Widevine in Chrome; PlayReady in Internet Explorer/Edge, FairPlay in Safari. In other devices, other DRM providers may apply.
We can also see that consumer adoption of stand-alone applications on PC is increasing because the notion of applications is so popular on tablets and smartphones and, in the near future, Windows 10 will leverage the concept of applications via the Windows Store on PCs and Laptops.
2. MARKET SOLUTION TRENDS
2.1 Wait and see
Some Video Service Providers adopt a wait and see strategy by deciding to not provide any support on Chrome for the time being, thereby preventing or depriving a large number of TV and video viewers the chance to watch TV on the most dominant browser of the market.
2.2 DASH and multiple DRM
A growing category of Video Service Providers are moving towards a solution where video streams are encrypted with multiple DRMs, hence targeting all platforms. In order to avoid multiplying storage and/or video encoding processing costs, support for DASH is mandatory. Squadeo will add DASH and multiple DRM support in the near future to target this category of Video Service Providers. Stay tuned!
2.3 A pragmatic approach
Another category of Video Service Providers are sharing their concerns about the cost of change, and the risks to migrate to a DASH and multiple DRM solution:
They feel they are losing control of their Video service to the advantage of the Internet giants that provide the web browsers and the DRMs of the platforms, with a greater risk of having to follow the decisions of those powerful companies.
HLS is mandatory for Apple devices, so HLS and DASH have to be supported at the same time,
DASH and multiple DRMs bring more technical and legal complexity to the whole chain,
They see higher risks with potentially more IOT issues as DASH implementations vary across platforms and DASH defines several different profiles.
Squadeo's solution today is positioned to help this category of Video Service Providers.
3. SQUADEO'S SOLUTION
Squadeo's approach enables same protocol (HLS) and same defined DRM for distributing customer video service across OTT devices. Consequently, the same protocol and the same DRM used on Android and iOS can be re-used for the PC target, thus leveraging the existing backend systems with minimal cost of change. This solution is browser agnostic and does not rely on any browser plug-in.
Squadeo's player for Web solution can be launched either from a Web browser, or as a stand-alone application. It relies on the same core implementation as on Android, allowing the same behavior across platforms, and leverages a host of unique features available with QuickPlayer for Android already, like secure offline viewing, perfect switch between HLS alternates when network bandwidth vary, scrubbing, fast zapping, ad insertion, DVB subtitle display, etc.
Three different use cases are made possible by QuickPlayer for Web:
3.1 Player mode: Video playback centric
A user can launch the video playback by clicking on an html link on a video in a browser. The player is then running into a dedicated window and the UI of the vieo playback can be customized (CSS skin). Optionnally, additional UI html/JavaScript modules can be added to extend the player UI.
3.2 Web mode: leveraging an existing web site
A user can launch a html menu page. This html page is the entry point of a video web service like VOD or LIVE. The video playback is embedded into the web video service. This solution especially targets at customers willing to migrate their existing web service smoothly and providing an integrated experience.
3.3 Stand-alone application
Squadeo's solution can be reused for stand-alone applications, paving the way for probable adoption of stand-alone downloadable applications on PC by consumers in the near future. The Application can be written in html5/JavaScript/CSS or in C++ managed code.
4. CONCLUSION
Squadeo's player for Web solution has the benefit of maintaining end-users' habit of launching video services from the browser, and provide security and performance of execution of the native platform. It minimizes the dependency and impact of Google's, Microsoft's or Apple's strategic decisions regarding browser technologies and evolutions – contrary to plugins – and furthermore reduces costs and risks of OTT video distribution across platforms by leveraging existing backend systems distributing videos on Android and iOS today.
"Squadeo has been a trusted partner for many years and Verimatrix is very supportive of Squadeo innovations that address important market issues. A great example of this is working around browser/DRM silos created by the big Internet giants. Now our customers can extend industry-standard video delivery systems from Android and iOS smoothly to the PC platform."
Steve Christian, Senior Vice President at Verimatrix